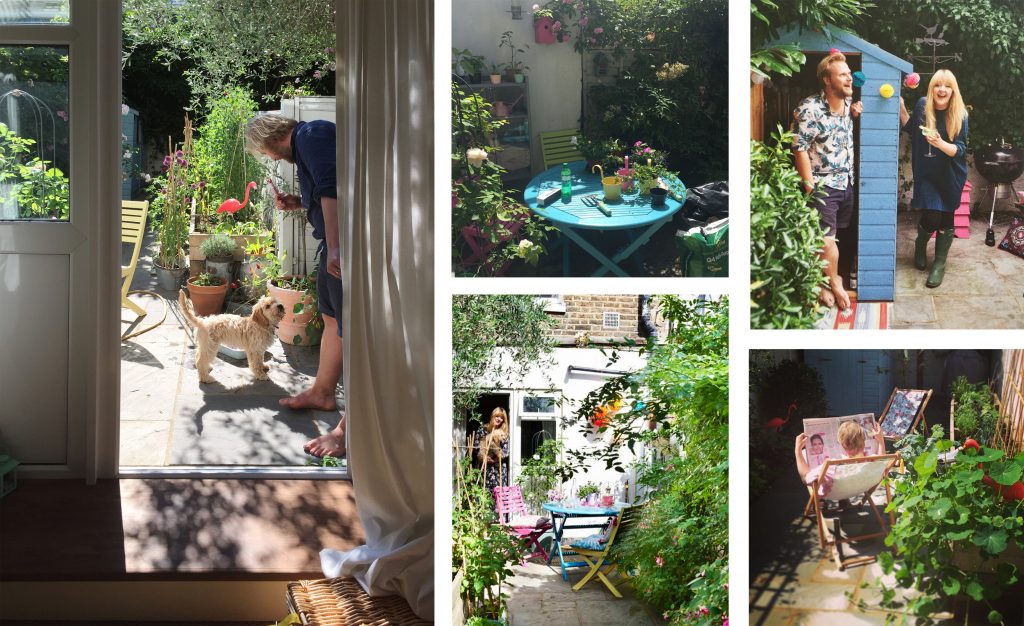 It was scrappy. It was tiny. It had wonky fences, a dodgy shady end, and you could only get to it by walking through our bedroom. But it was ours, and we loved it.
34a St Stephens Ave, Shepherds Bush, London. A pint-sized basement flat sandwiched between the fabric shops of Goldhawk Road and the Caribbean, Syrian, Afghani, Polish and everything-in-between restaurants of Uxbridge Road. On summer days 90s R&B and 60s reggae would play through the neighbourhood's open windows. In the winter you could hear church bells.
I wrote my first book here. Hit my gardening and cooking stride. We hosted birthdays, Halloweens, celebration dinners and pop-round-for-Sunday-lunches. Grew vegetables, fruit and flowers. And in our last summer, brought our rampant terrorist of a puppy home to rip up my carefully planted borders and violate the rhubarb.
In short, it was a happy place. A sanctuary from hard jobs and a city that didn't always feel like home. Not that it looked like that when we bought it.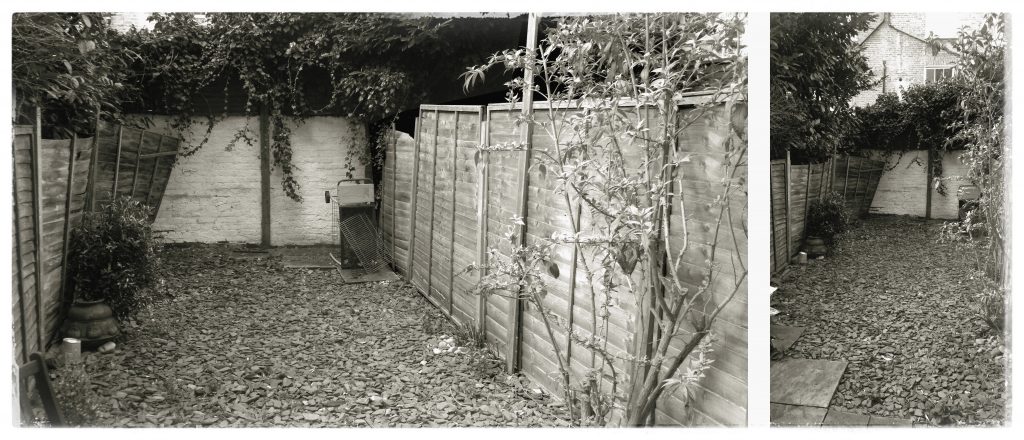 I took these pictures on the day we moved in, shown here in black and white to really enhance the post-apocalyptic communist state vibe we found it in. A barren shale-strewn garden with only an old Golden Wonder crisp packet to jolly up proceedings. To our eyes, it was Eden itself. Or at least it would be, once we'd spruced it up a bit.
If there's one thing I learnt during our 4 years at St Stephens, it is just how dramatically you can transform an unpromising space without the slightest bit of prior experience.
What we lacked in budget we made up for in lateral thinking, begging, borrowing, outright stealing and bribing friends to help. Raised beds built from second hand scaffold planks. Knackered fences disguised with rambling rose, jasmine and honeysuckle. Mistakes laughed at and started again.
But this was far from a passive ornamental garden. Diminutive as it was, this was a place of intense use – a modern kitchen garden. The ingredients I managed to grow in such a munchkin space astonished me. Beans, potatoes, yellow courgettes, ringed beetroot, and summer-sweet strawberries. In learning to grow I learnt to cook with the seasons, flavours and recipes following the rhythm of nature. The way I cook, the way I eat – even the fundamental cravings of my appetite – have changed accordingly. Use every bit of the vegetable. Put it at the centre of the meal. This is how I cook now.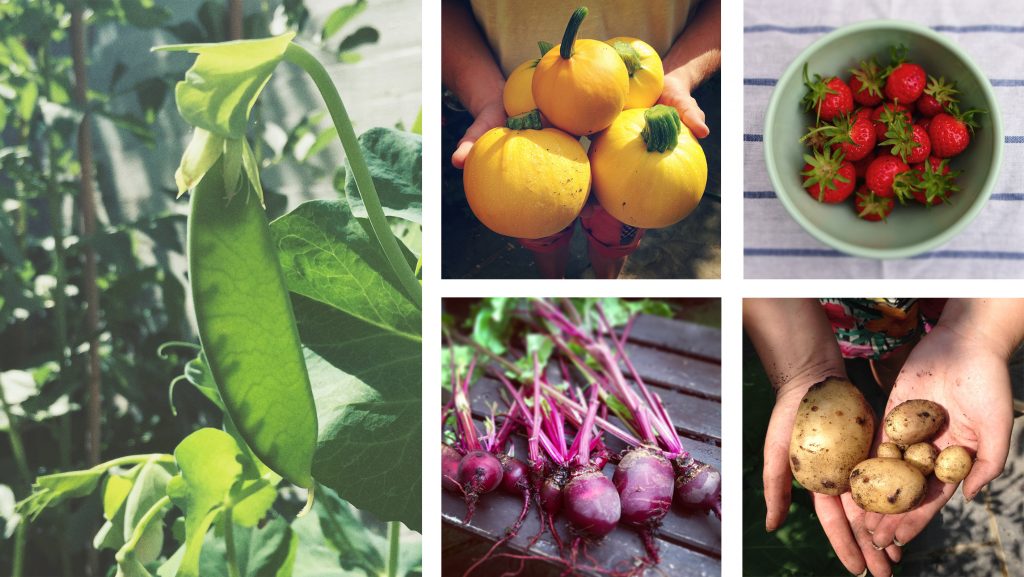 St Stephens was never meant to be a permanent home, but I foolishly thought that I wouldn't miss it when we left. As is so often the case, I was totally and utterly wrong. At a point where life is about to take off in a new direction, the memory of that garden has floored me. The soil and the seasons, things planted and tended and still growing without us – the echoes of our time there reaching out to me now.
We are weeks away from moving into a new home. In Dorset. A house by the sea with an unhinged overgrown jungle of a garden to tame and make our own. It is, in part, why I'm starting this blog. A new life. A new garden. A new career. But as I look at these colourful photos, I find myself looking back. Out through the hideous UPVC back door we always wanted to replace and could never afford, and into our first garden, when Lettuce was still a tiny puppy, and Tim was… Well, Tim. Taunting her with a Fab lolly.
If you happen to be reading this, I have just one more thing to say before I go: if you're lucky enough to have one, love your scrappy little wonky garden. It is indelibly tied to who you are, your life now, your personal history, and when you look back at it, you will miss it more than you thought possible.