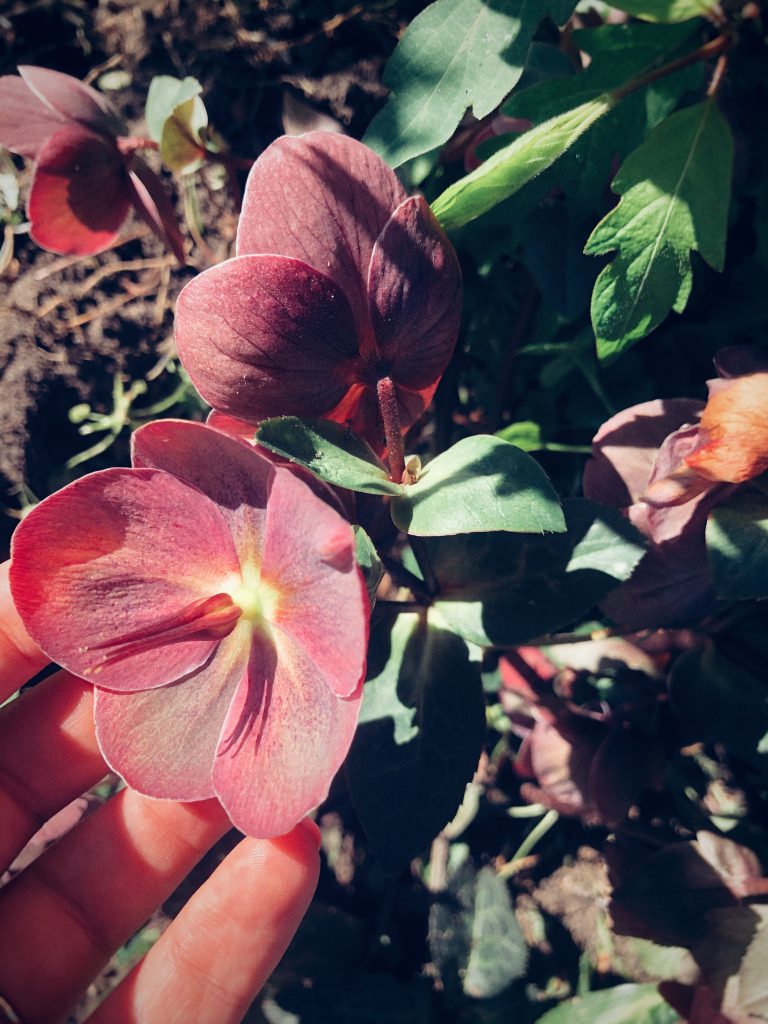 I always think of Hellebores as a frosty New Year's Eve sort of flower, blooming just as the world has become a little too grey for too long. Alas, because of this, I also associate them with hellish New Years Day hangovers and emergency trips to McDonald's Drive Thru which, let's face it, isn't quite the romantic effect I was hoping for.
Flowering in late winter and on into early spring, I'm starting to think that no garden can be complete without them. And as my garden is far from complete, it's time to pop some in.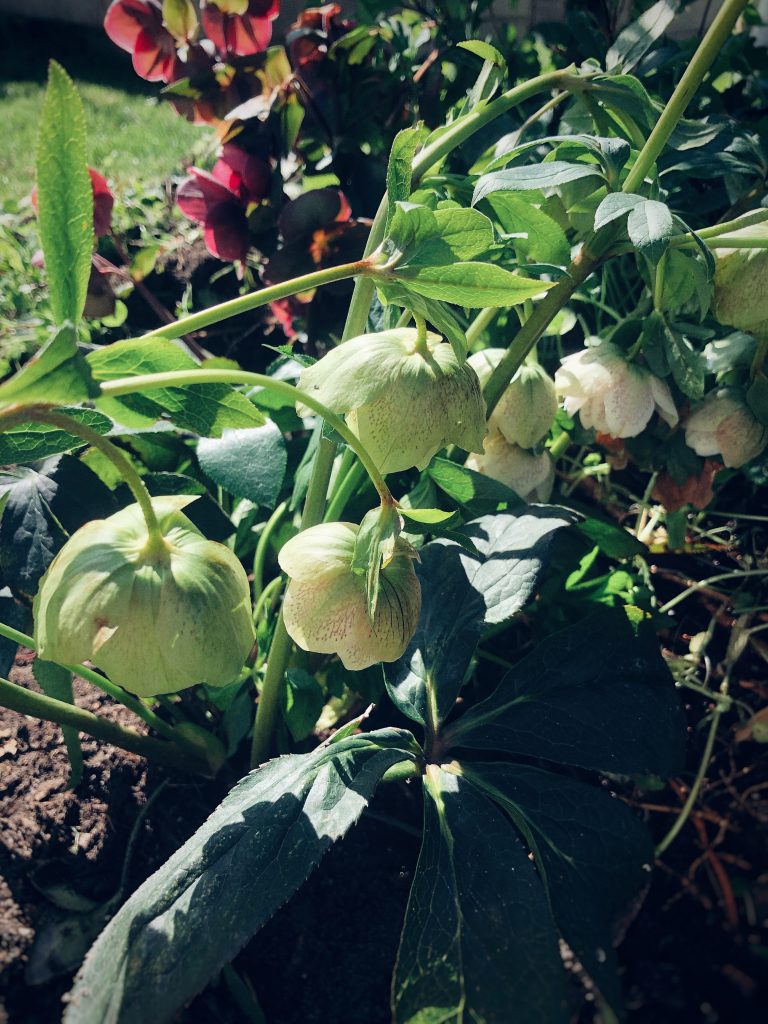 Hellebores are a part-time gardener's dream. Easy to plant and easy to look after, their plants grow larger (and more prolific) year on year, with very little maintenance needed. And best of all… they prefer to be planted in dappled shade. Which is lucky, because 60% of my new garden falls into that category.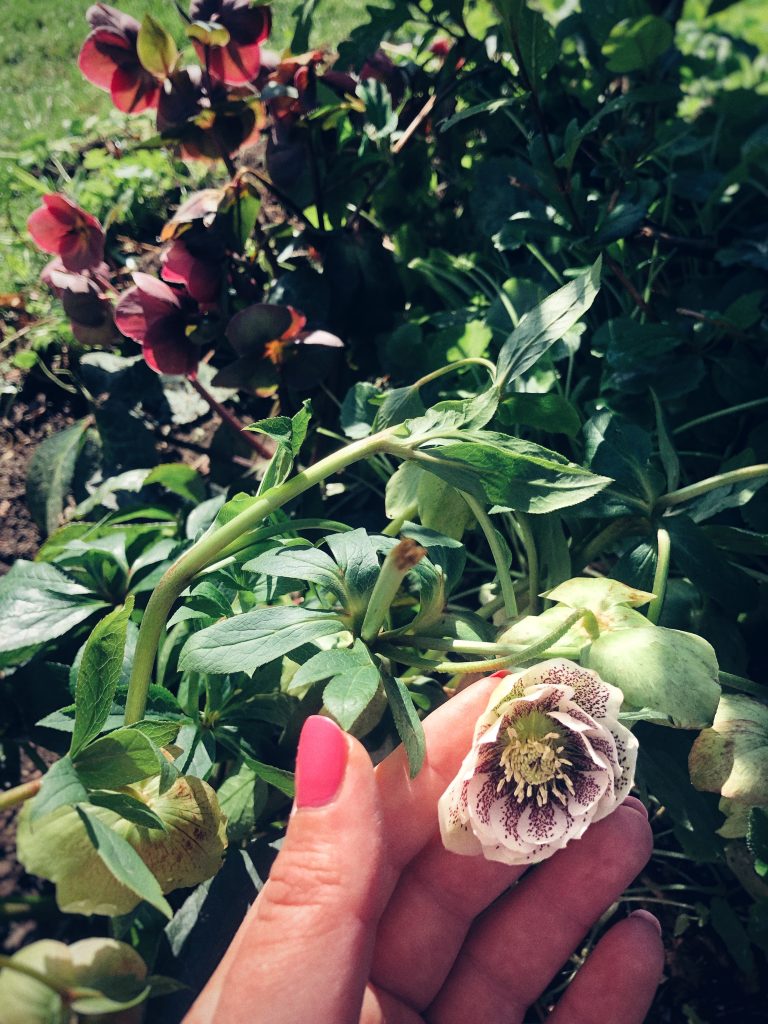 There are hundreds of varieties to choose from. I've opted for a 'Cinderella' hybrid variety (above) and a dark purple Lenten Rose (below). The Lenten's are getting on a little (I may have left them on the doorstop for a little too long), so have dropped their yellow anthers, but they're still going strong.
I've planted mine at the base of our lovely old silver birch. I'll be able to see them from the window come Christmas, and they'll start to fill the rather barren bed I've created there.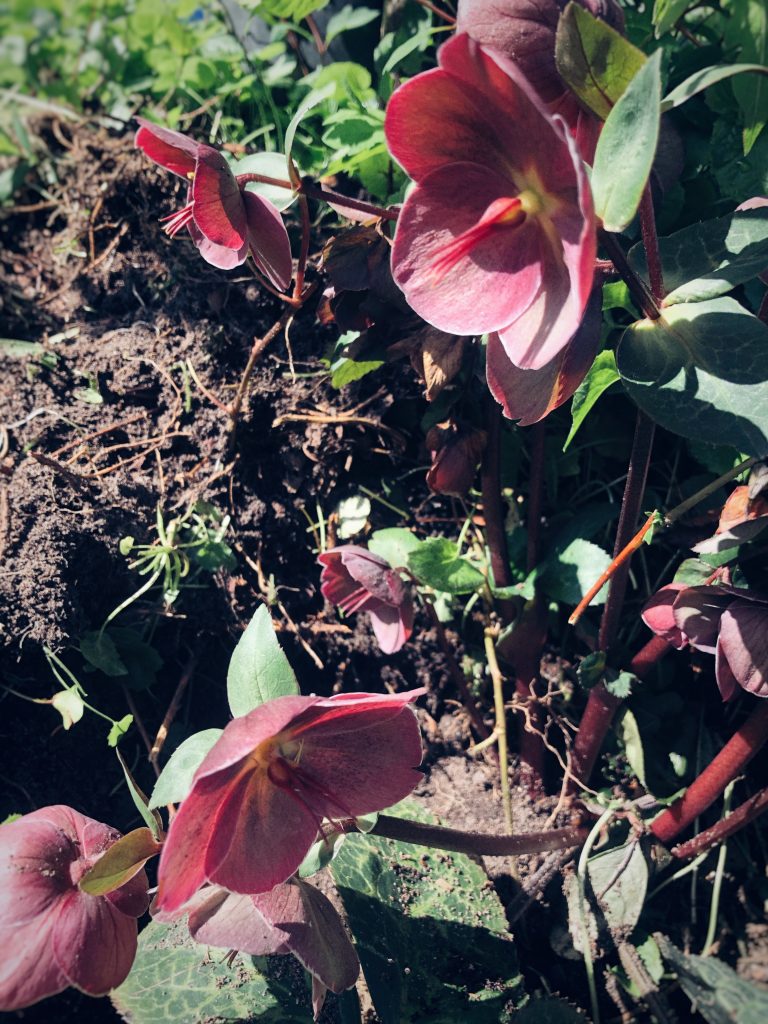 To plant:
Hellebores like rich, well drained soil, so make sure that you turn over the soil and dig in some rich organic material, such as leaf mulch or chipped bark (well rotted manure would work too).
Dig a hole a little bigger than the pot your Hellebores come in, tip out and loosen the roots a little, then plant and pat the soil around them firmly.
Hellebores will be very pleased if you water them during dry spells, and positively elated if you mulch them every autumn (with leaf mould, chipped bark, etc.)
Unlike me, Hellebore flowers are subtle in nature, so it's worth cutting back dead and large leaves in late spring/ early winter to give them some room. It would be a shame not to see them. This will also help to protect them from a nasty sounding disease called 'Hellebore Leaf Spot.'
Go forth and Hellebore.