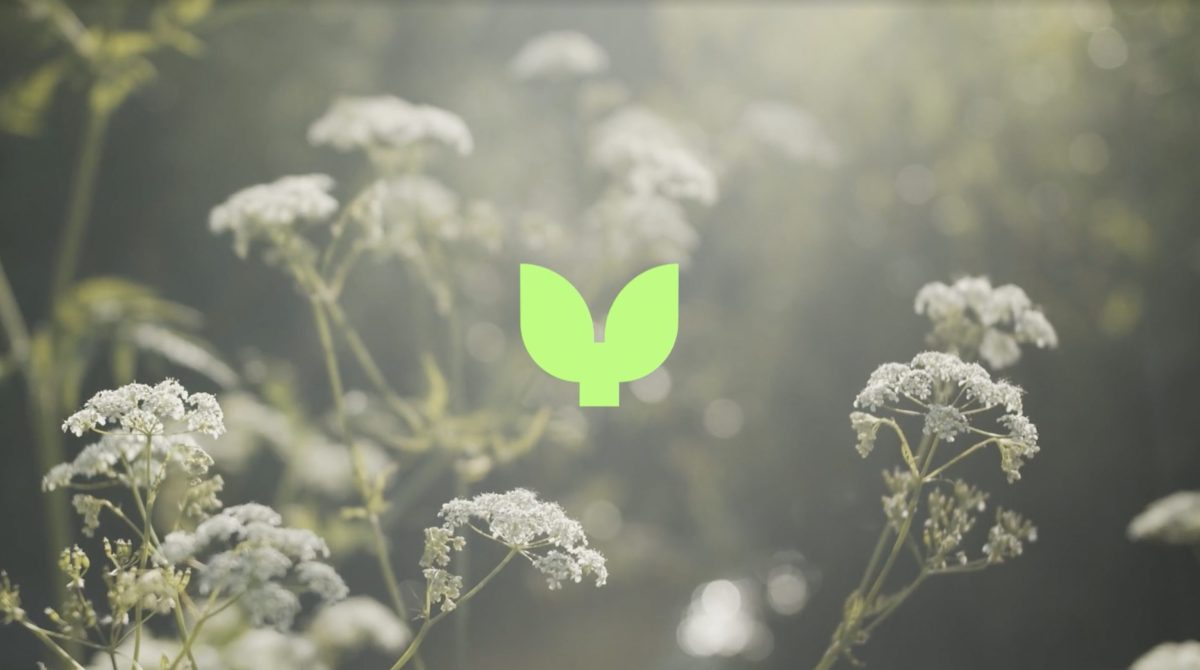 In the lockdown spring of 2020, I was asked to join the founding team of a new tech startup as Chief Creative Officer. The idea was simple: If crafts had Etsy, and second hand fashion had Vinted, gardening would have Sproutl. An online marketplace bringing together the UK's best garden centres, shops and nurseries in one site – delivered to your doorstep.
In just over 2 years we raised $9,000,000 seed funding, signed up garden centres, brands and partners across the country, featured everywhere from Forbes to Elle Decoration, rolled out a collaboration with Kew Gardens, grew our team to just under 40 people, and delivered garden joy the length and breadth of the country. Sadly, we closed our marketplace in November 2022 – a story for a fireside chat and an extremely strong drink. For now, come with me on a whistle stop creative tour. I'll try not to hyperventilate into a bag as I type.
THE PITCH
While the rest of the team concentrated on 'numbers' and 'business' and 'how the hell we'd make the company work', I cracked on with the important stuff and got out the finger paints.  Here's the film that formed the heart of our pitch, and the purpose of our company.  N.B. I own absolutely none of the rights to the clips and music – please don't sue me. 
THE BRAND
We'd do what American startups do so well… put brand at the heart of the company from day one. If we were going to cut through, get noticed, and stay ahead as competitors sprung up, we needed to look far bigger than we were.
But more than that, we wanted to make gardening easy. Inspiring. Witty. And utterly un-intimidating. Sproutl would be a brand designed for a new generation of gardeners. But how would I do that without a design department? Enter deign legends OMSE, my partners in branding crime, setting Sproutl up for all the work that followed.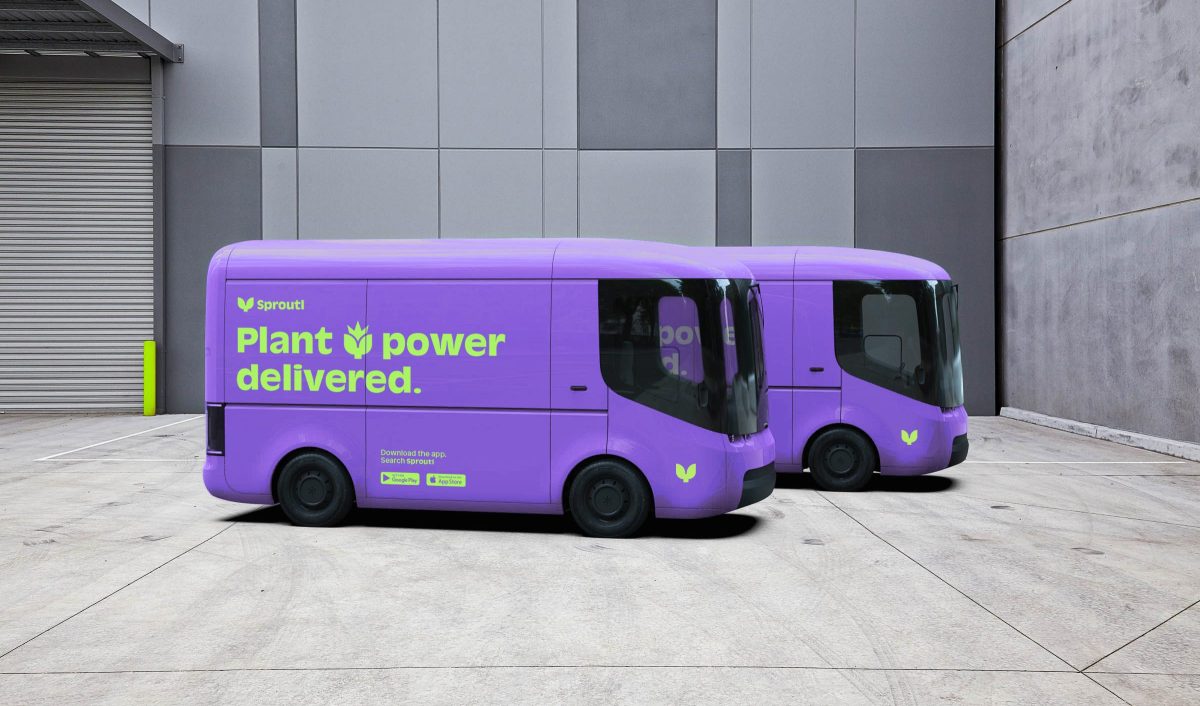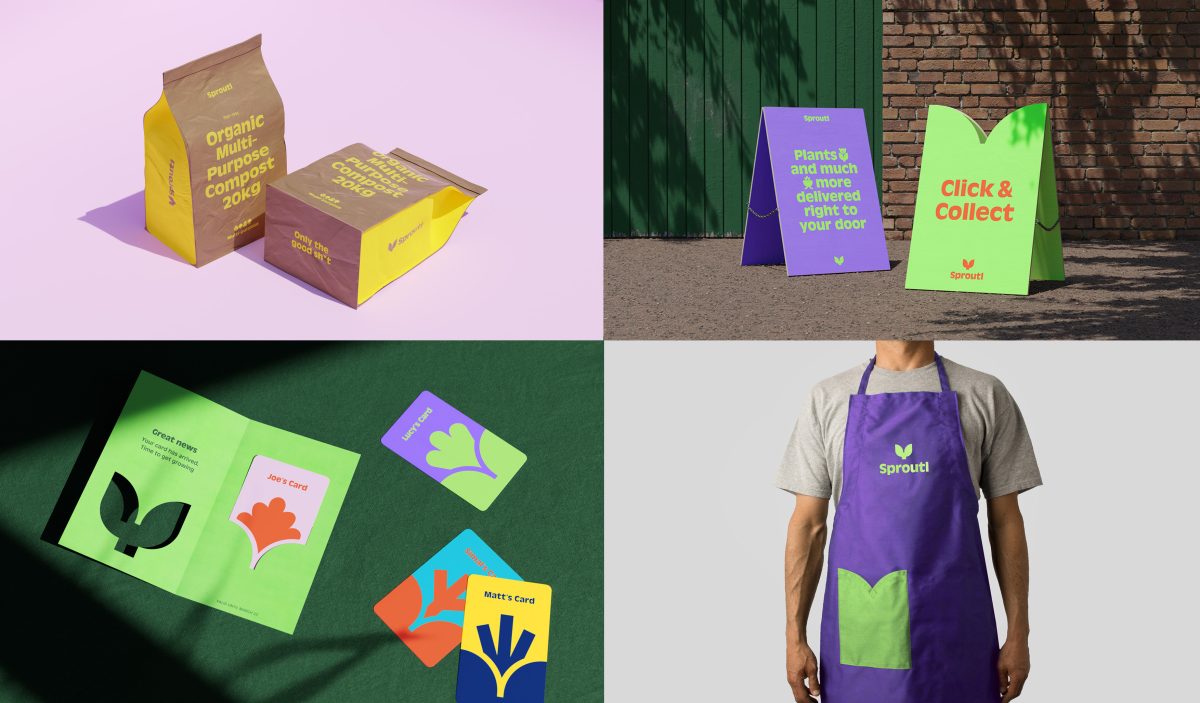 SOCIAL, CONTENT, AND OTHER SUCH WORDS
If our mission was to knock the dust off the creaky old gardening world, our how-tos would be need to be very different. Fresh, irreverent, and a million miles from Monty Don. Here are a few of my favourites from our 'Sam Says' series, filmed with our chum The Hairy Horticulturalist down in Heligan, Cornwall.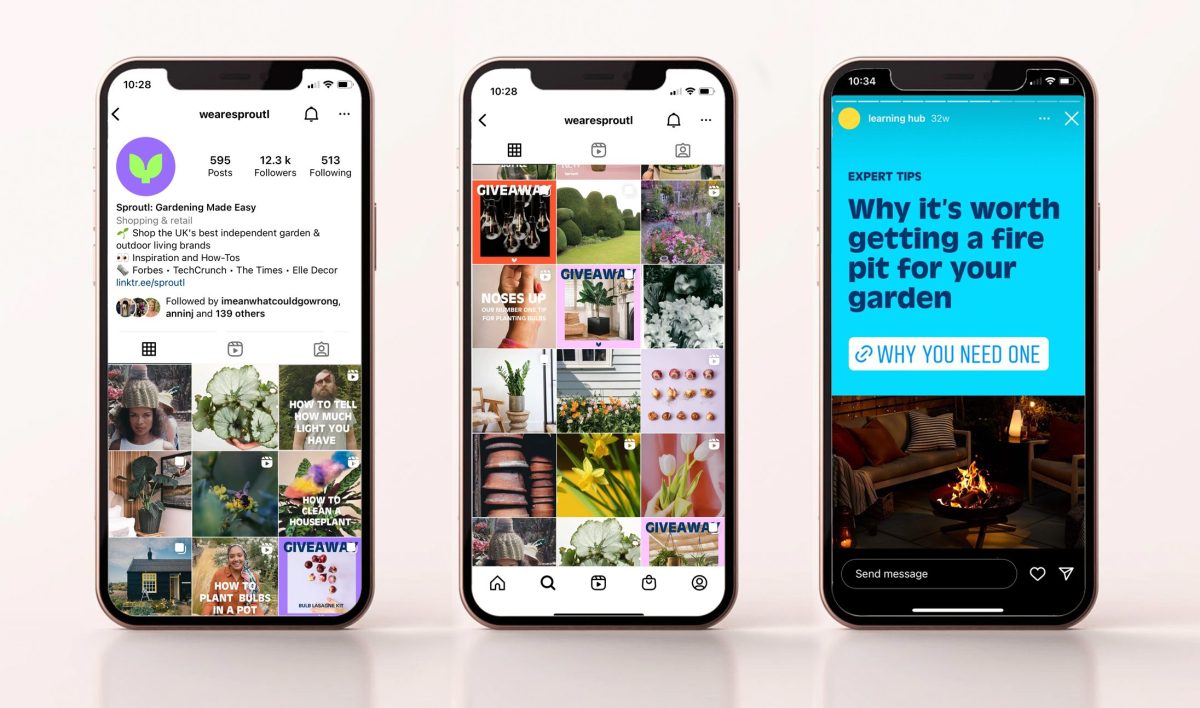 ENVIRONMENTAL PURPOSE
For a recreation based entirely in the natural world, the gardening industry does an admirable job of destroying it.  Facing into the daunting task of making a marketplace sustainable, we started with what we could control. Recyclable/ biodegradable packaging. Carbon neutral servers. Becoming a Climate Positive business. And making some decisions about what we wouldn't sell. Toxic weed killers. Harmful fertilisers. And in particular… peat-filled compost.
KEW x SPROUTL
One way to instantly raise the profile of a young brand is to team up with another. Enter Royal Botanic Gardens Kew – a centuries old institution, and us young pretenders. The Palm House Collection was your chance to own a slice of the 60ft jungle in your own home. A collection of some of the biggest, rarest houseplants you could find in the country – all hailing from the genera of beauties growing in the Palm House. A hit with interiors influencers and mags alike, the biggest shock is that I still haven't killed mine.

COLLECTIONS
Sproutl Collections was an idea for beginner gardeners who wanted an instant result (pretty much all of us in truth). A step-by-step "pick your plants, now pick your pots, we'll calculate the compost" quick buy tool that took all of the effort and annoyance out of creating a look. 'Front Door Makeover'. 'Instant Impact'. 'Indoor Jungle'. This was gardening made easy.

SPROUTL HEROES
Though we never had chance to really launch into it, right at the core of our brand was the thought 'plant something'. This was the first in a series to bring that thought to life, featuring people who, through the simple act of growing, have made our world that little bit better.
Meet Laurence and Adele, aka Soul Farm, who gave up their corporate careers for a more purposeful life on a market garden.
And there we are. 2 years of utter startup insanity. I wouldn't have missed it for the world.
Sproutl. Plant something.